Classification of 8000 series aluminium foil
  Aluminium foil is a hot stamping material which is directly calendered into a thin sheet of metal aluminum. Its hot stamping effect is similar to that of pure silver foil stamping, so it is also called fake silver foil. According to the thickness, the aluminum foil can be divided into a thick foil (thickness of 0.1 to 0.2 mm), a single zero foil (thickness of 0.01 mm and less than 0.1 mm/), and a double zero foil (0.005 to 0.009 mm of aluminum foil); According to the shape, the aluminum foil can be divided into a rolled aluminum foil and a sheet aluminum foil; according to the state, it can be divided into a hard foil, a semi-hard foil and a soft foil. According to the surface state, the aluminum foil can be divided into a light aluminum foil and a double-sided aluminum foil. According to the alloy series, it can be divided into 1 series, 3 series, 8 series, among which the most widely used are 8011, 8079 and 8021 aluminum foil products.
  8000 series aluminum foil features
  8021, 8079 and 8011 aluminum foil for sale is a key product of aluminium 8000 series. Due to its excellent sealing, plasticity and corrosion resistance, it is widely used in food and beverage, cigarette medicine, household daily use and other fields.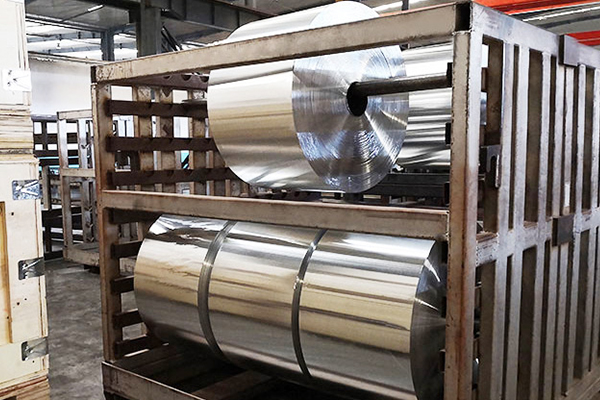 The appearance of aluminum foil is beautiful, the gloss is high, and it has the advantages of being clean and hygienic. After printing as a packaging material, the printing effect is better than other materials. As a packaging material, aluminum foil can block the growth of microorganisms such as bacteria, is non-toxic and harmless, has no volatility, does not deform in high temperature or low temperature environment, can also isolate sunlight line irradiation, aluminum foil has high tensile strength, but tear strength is small. Therefore, it is extremely convenient to use in the opening of some daily packaging.
  8 series aluminum foil application
  8079, 8011 and 8021 aluminum foil processing applications are very wide, such as beer labels, cables, pharmaceutical packaging, household foil food packaging, bottle cap materials, heat sealing foil, etc., almost everywhere in daily life. Especially after the aluminum foil and the paper are processed by the composite, the packaging performance of the 8000 series aluminum foil is further improved, and the application market of the aluminum foil is broadened, especially in the outer packaging of the popular cooked food in recent years, the composite material is introduced once. Well received.
  With the improvement of living standards and the increasing number of modern consumer goods, the requirements for new and modern packaging are increasing. The 8xxx series aluminum foil and other materials are processed together to develop higher quality packaging materials, which is the next growth in aluminum foil consumption. direction. As a perfect packaging material, aluminum foil will have a broader prospect in many future fields.