Aluminum foil flexible packaging has high strength, good elongation and compressibility. Aluminum foil 1235 and 8079 have a wide range of applications in flexible packaging due to its special properties and low cost. Flexible packaging is a bag-type container made of flexible composite packaging materials. Different processes such as dry lamination, hot melt lamination, and extrusion lamination are used according to the different uses of flexible packaging. Flexible packaging not only has the functions of moisture-proof and fresh-keeping, but also can print various patterns and characters. It is an ideal material for modern commercial packaging. Flexible packaging aluminum foil mainly uses the metallic luster, light barrier, gas barrier and certain strength and ductility of aluminum foil.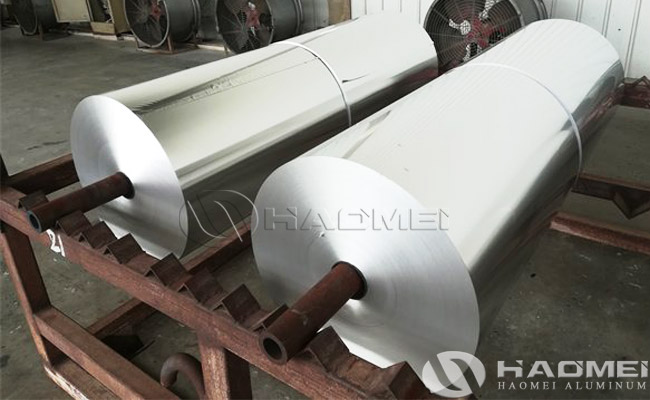 The product specification of aluminum foil flexible packaging are:
Alloy: 8079, 1235 aluminum foil
Temper: O
Thickness: 0.006mm-0.02mm
Width: 200mm-1600mm
Surface: single-sided light, other side mate
Tensile strength (N/mm2): 70-100
Elongation (%):≥3
Processing method: composite paper, plastic film embossing and coloring, printing, etc.
End use: candy, milk and dairy products, powdered food, beverage, tea, bread and various small food, etc.

The main quality emphasis of aluminum foil flexible packaging is on the air barrier, light barrier, uniform surface gloss, and the sealing must be aesthetically pleasing. The flexible packaging aluminum foil is mainly the outer packaging of cigarettes, wine and food. Since aluminum foil is used as the main packaging material, there is no or very little composite layer, and no pinholes are required.

And now we have 40 ton 1235 O aluminum foil 6 micron in stock, with great price and fast delivery, if you are interested in, please contact via email to [email protected], or whatsapp to 008618137889531.