Can you bake cookies on aluminum foil? yes,you can.
First of all,you may know about aluminum foils.
What is aluminum foil used for? How do you use it to bake cookies? Does it have any effect when baking? Have you ever used it? It is important to know the importance of using the aluminum foil in the kitchen. The aluminum foil performs various functions in the kitchen. Most people use the foil when baking and cooking other foods. The foil helps to keep the food moist. It can be used when baking cookies too.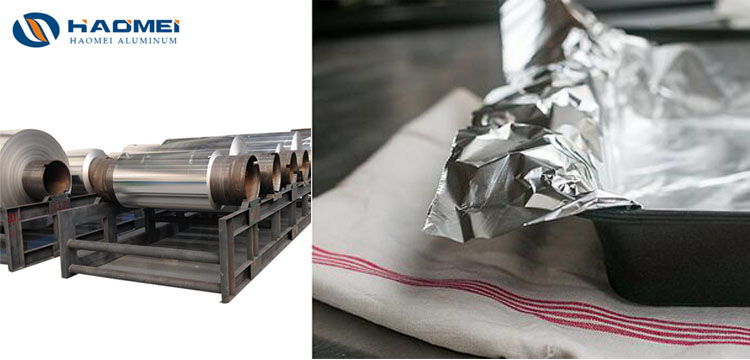 Aluminum foil has long been used as a barrier layer in flexible packaging. The production of aluminum foil begins with a series of cold roll steps where the thickness of an aluminum ingot is reduced in half with each step. In the final step below 60 μm, the foil is doubled over and sprayed with oil (for release). The foils are rolled together to the final thickness, separated, rerolled, slit into the desired width, and annealed. Annealing is a critical step to ensure the quality of the foil. The annealing
removes the oil;
creates a stronger, more uniform oxide crystalline structure;
creates a wettable surface;
provides a more homogenous surface;
controls oxide crystal growth to prevent sticking between foil layers in the roll.
The suggestion of aluminum foil for bake cookies :
To line a baking pan with aluminum foil. it will allow for the foil to go up the sides and leave a good-sized overhang, enough to grab when the baked item is finished. So you can use the overhang as handles, to lift the baked item from the pan with.
You can bake cookies on aluminum foil, but you should be aware that they will cook faster and the bottoms will brown more and get crispy. I would suggest using a slightly lower temperature and briefer baking time.