Aluminium foil is used as a packaging material because it's light, tensile and insulating.
Aluminium has a very small density, the smallest of copper, iron and aluminium. A piece of aluminum sheet of 9micro, for example, weighs only one third of a 9mc copper sheet of the same area. Meanwhile aluminium boasts an excellent tensile strength, which makes it possible for aluminium manufacturers to stress thick aluminum sheets into foils as thin as 9um. Owing to the fact that metal products are usually sold by weight, aluminum foil roll jumbo proves to be an overwhelming raw material for packaging in this regard.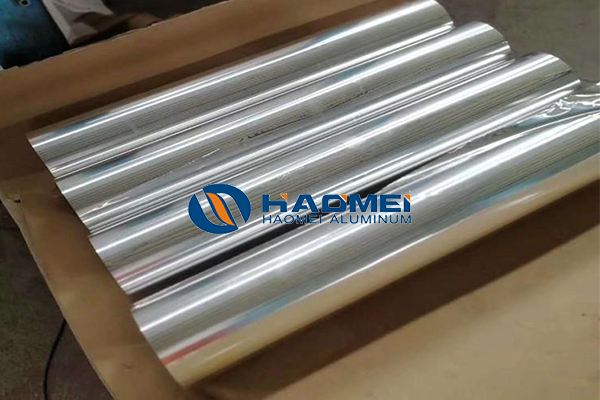 In addition, aluminium foil rolls display an outstanding insulation to heat, air, light and moisture. This helps to extend shelf life of foods packaged by it. Opaque as the foil is, no light is able to penetrate through to damage the food. It acts like a well-armed protector.
Many people worry about safety problem of aluminium as packaging material, questions about which never disappears on quora, but up to now, there is no scientific evidence proving real harm to human health of aluminium packaging. The so-called "excessive taking in" of aluminium is based on a ridiculous number. However, it's understandable if you are worried, since no one can prove that aluminum packaging is totally healthy, either. Therefore, you are advised to buy aluminum-packed foods of trustworthy brands who will use good quality foil rolls rather than inferior ones.