Our 8011 aluminum foil for sale are of tempers O, H14, H16, H18, H19, H22 and H24, from soft to hard. Thickness ranges between 0.016mm and 0.2mm, but foil below 0.1mm is the most widely applied. In order to improve the rolling efficiency and the quality of aluminium foil products, modern aluminum foil rolling machines are developed in four directions: large coil, wide width, high speed and automation. The roll width of the contemporary aluminum foil rolling mill reaches 2200mm, the rolling speed 2000m / min, and the coil weight more than 20t. The corresponding automation level of the rolling mill has also been greatly improved, and the thickness control system (AGC) is generally installed, and most of them have a flatness meter (AFC). The aluminum foil industry is facing a period of rapid development.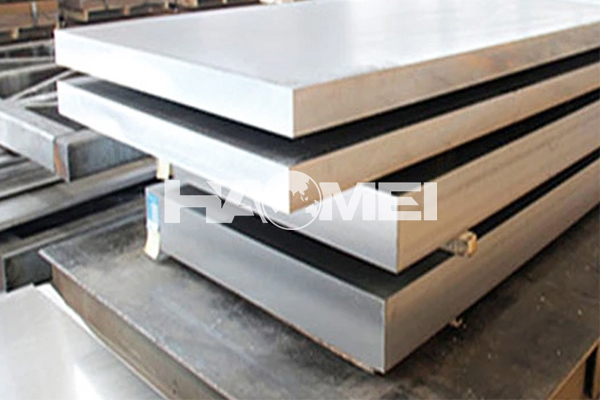 Haomei Aluminum is among the largest 8011 aluminum foil manufacturers in China. The 8011-O aluminum foil raw materials produced by the company are widely used in yogurt sealing films, food packaging, lunch boxes, household cooking, etc. Our 8011-O aluminum foil has few pinholes, good barrier properties and heat sealing performance, clean surface, food grade health level and strong ability to withstand high temperature. Feedback from our clients shows our aluminium foil 8011 O meets the national environmental protection standards and food standard product technical requirements to ensure the health and safety of the environment and products. The substrate film withstands 121 ℃ -125 ℃ high temperature in cooking, and there is no residue on the sealing surface.
  Our workshop is equipped with 6 continuous casting and rolling production lines, 5 cold rolling production lines, straightening and straightening washing machine trains, flying shear machine trains, slitting machines, thick foil shears, slitting and other preparations. The introduction of a hot continuous rolling production line brings the company's annual processing capacity to 500,000 tons. Strong production capacity guarantees fast delivery and advanced production equipment yields high-quality products. All these enable us to offer 8011 aluminum foil for sale of competitive prices. Welcome to contact us!