The cost of aluminium foil price per US $2,200-3,000 / Tons
Thickness:0.009-0.025mm
Aluminium foil can provide complete insulation to light, oxygen, moisture and bacteria making it the perfect product to be used in food and medicine packaging. Aluminum foil has been used for decades for its barrier properties mainly within the flexible packaging industry. Other applications of aluminium foil include beverage, confectionary, personal care, health care and other industrial uses. Since, aluminium foils are mostly used in packaging applications, developed economies are the top consumers of foil.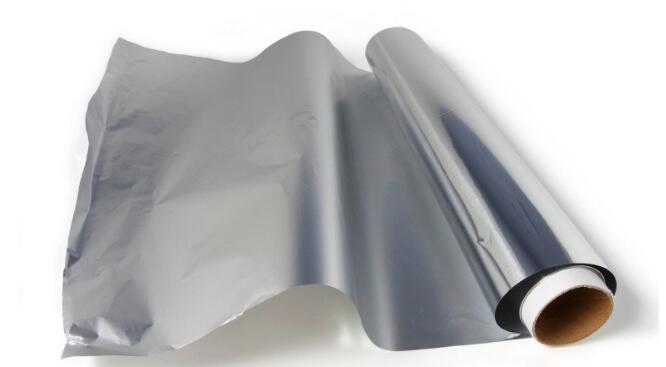 Due to its versatility, ease of use and easy recyclability, aluminium foil turns out to become one of the most consumed aluminium products across the world.
The global aluminium foil packaging market is expected to see high growth over coming years. The major growth is expected in the developing markets owing to strong economic growth and increasing middle class with growing disposable income. The change in life style which includes changed food habits has led to increased demand for packaging. Growing demand for ready to eat confectionaries and pharmaceutical products is the major drivers for aluminium foils industry.
1.Household Aluminum Foil
Alloy
Temper
Thickness
Width
Surface
8011\1235
O
0.006-0.015mm
100-1600mm
Single light
Use
Used for various household barbecue,food preservation
2.Aluminum Foil For Food Container
Alloy
Temper
Thickness
Width
Surface
8011\3003
O\H22\H24
0.03-0.2mm
50-1600mm
Double-sided light
Use
Used to make all kinds of aluminum foil container and aviation lunch box
3.Electrionic Lable Foil
Alloy
Temper
Thickness
Width
Surface
1060
O
0.03-0.1mm0.01-0.012mm
100-900mm
Double light/Sigle light
Use
Used for making all sorts of EAS,RFID tag with base material
4.Honeycomb Aluminum Foil
Alloy
Temper
Thickness
Width
Surface
3003
H18\H19
0.03-0.1mm
100-1000mm
Double-sided light
Use
Used for making all sorts of EAS,RFID tag with base material
5.Lid Foil
Alloy
Temper
Thickness
Width
Surface
8011

O

0.025-0.04mm
300-1000mm
Double light/sigle light
Use
Lid applied to the top of a food container and yogurt cups

6.Aluminum Foil For Air Conditioner
Alloy
Temper
Thickness
width
Surface
8011\3012
O\H22\H24
0.09-0.16mm
100-1200mm
Double-sided light
Use
Used for production of the air conditioning wing piece
7. Pharmaceutical aluminium foil

Alloy
Temper
Thickness
Width
Surface
8011/8021/1235

O/H18
0.020-0.030mm

200-1300mm

Sigle light
Use
Heavy duty blister foil for pharmaceutical uses
8.Aluminum Foil for Cable or Lithium Battery
Alloy
Temper
Thickness
Width
Surface
8011\1060
O\H22\H24
0.009-0.02mm
100-1000mm
Double light/Sigle light
Use
Used to make all kinds of optical cable shielding and lithium battery base material
9.Aluminum Strip for Cable
Alloy
Temper
Thickness
Width
Surface
8011\1100
O\H22\H24
0.09-0.2mm
100-1200mm
Double-sided light
use
Used for production of the cable to use base material