Aluminum foil is a kind of very thin aluminium coil, strip or sheet obtained by rolling aluminium and aluminium alloy strip coil. Aluminum and aluminium alloy sheets and strips with thickness less than 0.2mm are generally referred to as aluminium foils.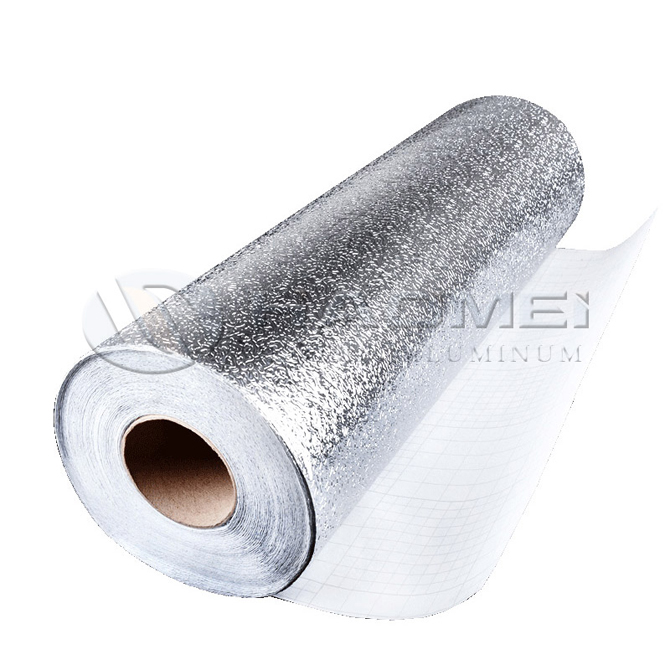 Classification of aluminium foil:
According to the shape, it can be divided into rolled and flaky aluminum foil. Aluminum foil products are mostly supplied in rolls, and only a few handicraft packaging users use aluminum foil sheet.
According to the thickness, it can be divided into three kinds: thick aluminum foil, single zero aluminum foil and double zero aluminum foil. Thick foil is 0.1-0.2mm thick foil, single zero foil is 0.01mm thick foil and less than 0.1mm thick foil, double zero foil is thickness of the decimal point after two zero foil.
(3) According to the state, the main foils are hard aluminum foil, soft aluminum foil, semi-hard aluminum foil, one quarter of hard foil and three quarters of hard foil.
(4) According to the surface state, it can be divided into single-sided aluminum foil and double-sided aluminum foil.
(5) According to the use, it can be divided into packaging aluminum foil, commodity aluminum foil, electrical equipment aluminum foil and construction aluminum foil.
Properties of aluminium foil:
Aluminum foil has thin and light material, high specific strength, good gloss, high thermal conductivity and conductivity, high moisture-proof, non-toxic, tasteless, good optical rotation, thermal insulation and good corrosion resistance.