When aluminum is passed between rolls under pressure, it becomes thinner and longer in the direction in which it is moving. This simple process is the basis for producing aluminum plate, sheet and foil.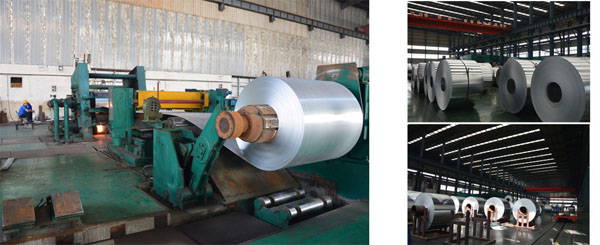 The "gauge" of aluminum foil
Aluminum from 0.008 inches to less than 0.25 inches thick is considered sheet. Thinner aluminum is foil and aluminum 0.250 inches and thicker is plate.
Aluminum foil is popular in makes the recipe,food grade aluminium foil ,food packing aluminium foil.
Recipe success may depend on the use of foil aluminum. Because some bakeware conducts heat poorly, while others discolor certain food, many recipes specifically recommend the use of aluminum sheets and foil. They are renowned for even heat distribution and durability.
HAOMEI aluminum is an professional aluminum foil manufacturer.
Aluminum foil aluminum alloy :1235,3003,8001 etc.
Aluminum foil width and length :according to your request
Aluminum foil Core ID :per customer's request
Aluminum foil thickness: 0.006mm-0.009mm
Aluminum foil width: 30mm-2000mm
Aluminum foil temper : O, H14/24, H18, H12/22, H26
Aluminum foil final use :insulation aluminum foil / lidding aluminum foil /tag and lable aluminum foil / container aluminum foil / food and pharmaceutical packing foil / cigarette aluminum foil .