We have all kind of aluminum coils for sale. Our range of coils includes anodised aluminum coil, black anodised aluminum coil, brushed coils, polished coils, coloured(white aluminum coil stock,blue aluminum coil stock,red aluminum coil stock,ect); gold aluminum coils, white aluminum coils, coated aluminum coils and much more.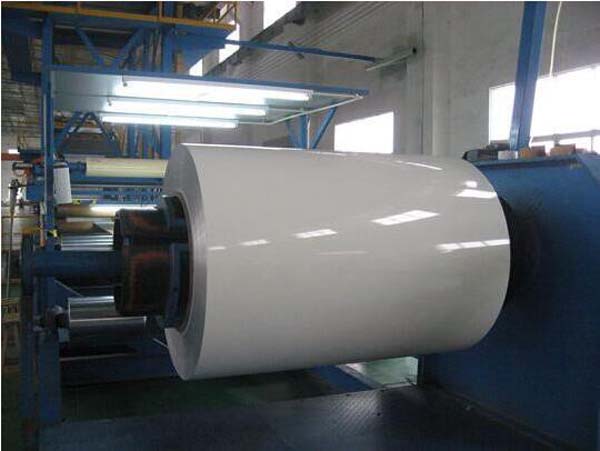 Aluminum alloy sheets can be anodised and painted which then provides architects, designers, craftsmen and industrialist with endless options for achieving high aesthetic value and designs of their choice.
We have best quality aluminum coils for sale. Aluminum coils usually come in silver colour but anodising creates an oxide layer on the aluminum surface that makes dying of the metal possible and it get is metallic colours.
1,coated aluminun coil
2,Zinc Coating: z40-z275,
3,Thickness: 0.15mm-1.5mm
4,Width: 914mm-1250mm
5,Length: according to your requirement (unit of measurement: Ton)
6,Paint Coating: 22-25(um)
7,Color: RAL color or customized as the sample
8,Packaging Details: Fully seaworthy export packing
We ensure to supply only quality tested aluminum coils. You find a use for aluminum coils inside air conditioning and refrigeration units. They can equal the copper coils as far as performance levels are concerned. These coils are made of using high grade material and are manufactured using latest technology. Due to our extensive links with aluminum mills and aluminum coil inventory, we ensure real time supply to meet the requirements of our clients.
In fact, you have aluminum foils that are extremely thin but effective at the same time. They have the great tendency to trap the heat and freshness. This makes aluminum as a favorite in the food industry for preservation of perishable items.
Aluminum is a highly versatile metal. You can have aluminum as sheets, wires, coils, and thin foils. These qualities make aluminum very useful in various kinds of industries. You see aluminum foils having great use in the food industry.
We offer Channel Letter coils in a wide array of colors, finishes, gauges and widths to meet your job requirements.With us you have the option to choose the aluminum coils from our wide range and in case you doesn't find the one you are looking for you can Email to us (Email:sarah@aluminium24.eu) and we will try best to customized the products according to your specifications.