Aluminium foil coils,aluminium coil is raw material for ACP , it also can used for roofing sheets, ceilings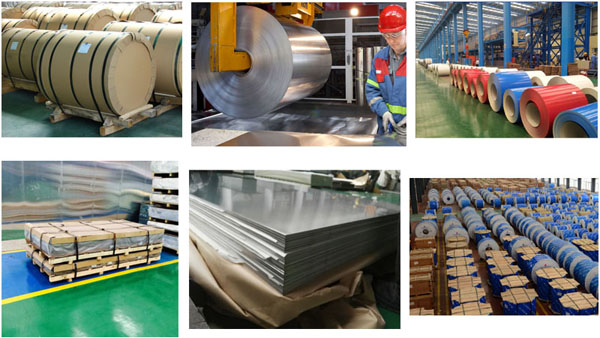 We offer this product in various alloys such as 1100, 1200, 1050, 1060, 3003, 3004, 3005, 3105, 5005, 5050, 5052 and 8011. Other than our standard specification we can also supply products customized. Our products meet all international standards and design in domestic and International market. Our aluminium plain sheet and coil are majorly used in general engineering, corrosion resistant construction,transport, electrical, etc. The products are available in various tempers.
Aluminium Coil
Thickness (min)
Thickness (max)
Width (min)
Width (max)
Standard Inner Diameter
0.25 mm
5.00 mm
305 mm
1550 mm
300 mm and 508 mm
Specifications of aluminium foil coils
* The different dimensions are available upon requests
* The surfaces that can be produced as degreased or mid-degreased
* The production process in accordance with EN, AA and ASTM standards
HAOMEI aluminum have a fully fledged variety of these coils in numerous dimensions and sizes as specified by our customers. These coils are very tensile and are resistant to rusting and corrosion. We provide a reliable range of these coils in stipulated time to satisfy our customers. Contact us Email:sarah@aluminium24.eu freely.