Due to the good character of anti-corrosion,non-poisonous,waterproof,tasteless ,greaseproof and durable. Disposable jumbo coil aluminum foil are widely used in many field ,such as for food industry, pharmaceutical industry,decoration,hairdressing and other sectors. Our factory is a professional manufacturer of aluminium foil products.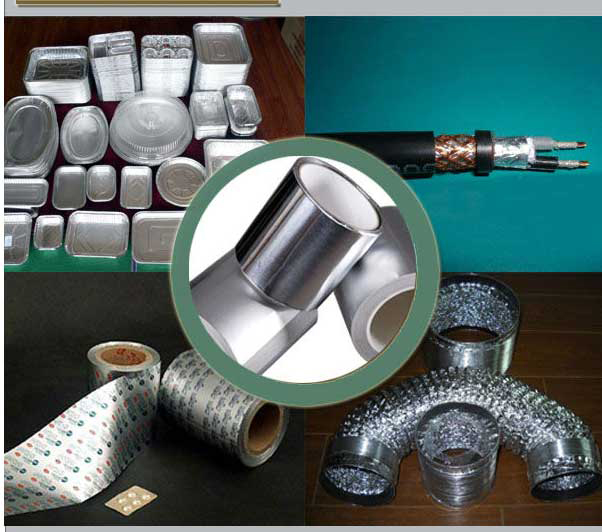 Aluminium foil (also called aluminum foil) is aluminium prepared in thin metal leaves with a thickness less than 0.2 millimetres (8 mils); thinner gauges down to 6 micrometres (0.24 mils) are also commonly used. Standard household aluminium foil is typically 0.016 mm (0.63 mils) thick, and heavy duty household aluminium foil is typically 0.024 mm (0.94 mils). The aluminium foil is pliable, and can be readily bent or wrapped around objects. Thin aluminium foils strip are fragile and are sometimeslaminated to other materials such as plastics or paper to make them more useful.
Aluminum foil jumbo roll for making foil container/foil tray/foil platter, Our container foil jumbo roll is superior household material for packaging which features resistance to water and oil, isolation to light and conductivity of heat. It is environmental friendly and is reusable.
Technical Specifications of disposable aluminum foil plate:
Alloy: 8011, 8006, 3003
Temper: Soft (O), H19, H22, H24
Thickness: 0.03-0.15mm
Width: 100-1200mm
Core ID: 76 or 152mm
Coil OD: max 800mm
Roll weight: 100-900kg/roll
Two sides bright